Welcome to Floorcredit.com!
CCI Software/Systems was founded in 1992 to provide large and small business software services in the wake of the personal computer revolution. In 1993 CCI Credit Services, a division of CCI Software, began providing credit reports to the leading manufacturers, factors and distributors in the floor covering industry. Since our inception CCI Reports have become synonymous with excellence and accuracy in credit reporting.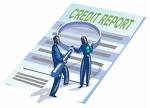 This website is designed to aid credit professionals in the floorcovering industry. We have designed it as a clearing house of pertinent information to aid you in the day-to-day operation of your credit department. Use the links below to take you to various service providers. We welcome your suggestions.
Credit reports for as little as $8.95 per report. Update credit files and review new credit applicatons quickly and inexpensively. Credit reports contain data from leading floorcovering manufacturers. More details...
Member Area
Links

Attorneys


Banks/Factors


Collection Agencies


Credit Insurance


Credit Reports


Financials


News and Publications


Credit Reports


Employment


Financials


News and Publications
Partners

Floorcovering Weekly
News Headlines
CCI Information Services provides subscribers state of the art credit reports. Follow the link below to find out more about this service, visit Floorcredit.com.More details..